The Tornado 6m ZERO-E (electric boat) operating on the water
A greener future with electrically powered motors
"Sailing is a clean sport that runs on natural wind and has minimal impact on the environment. The electric propulsion allows the coaches to act as green and environmentally friendly as the athletes. It might also open opportunities to allow further use of coach boats on lakes and waterways where there is a restriction on the use of fossil-fuelled boats. Electric boats are therefore likely to be the coaching boats of the future."
– Lars Hjorth, owner at Tornado Boats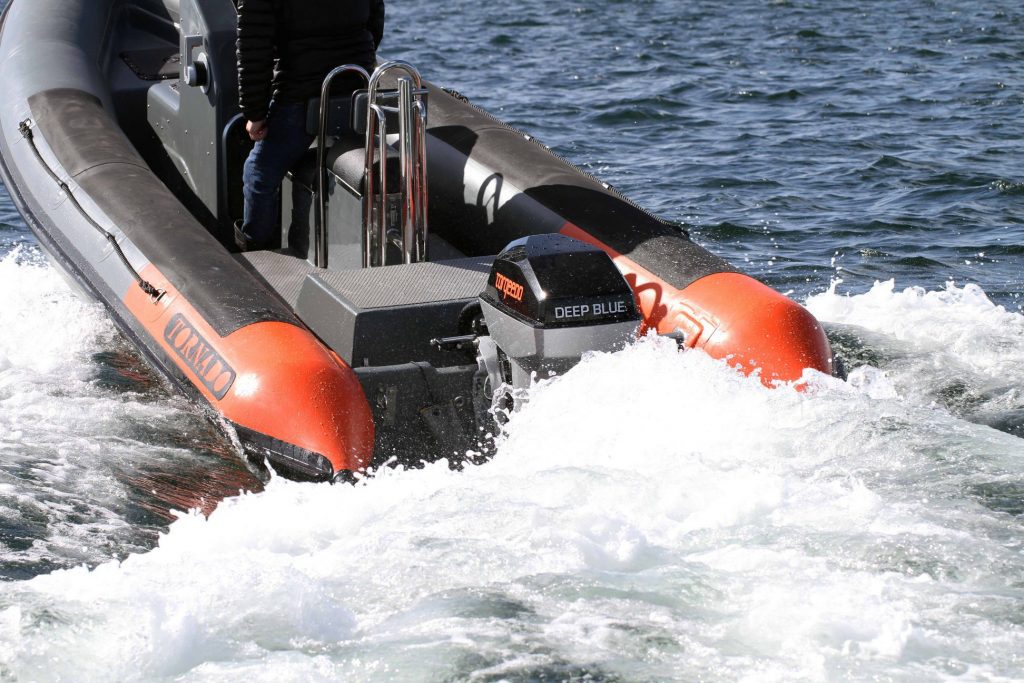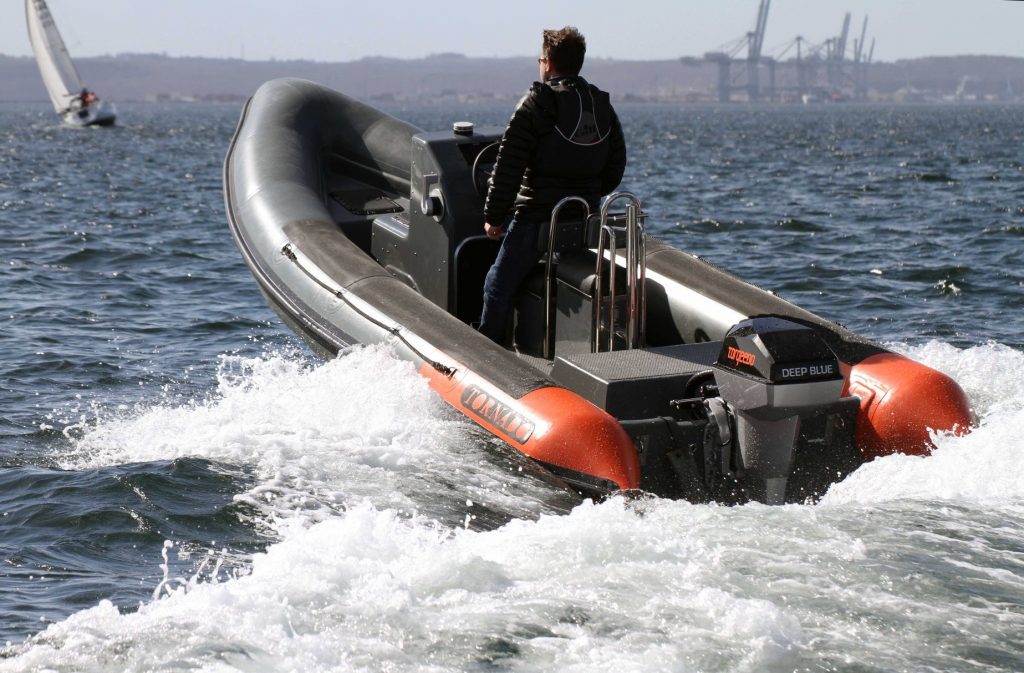 Technical specifications
| | |
| --- | --- |
| Length overall | 5950 mm (19ft) |
| Beam overall | 2290 mm (7,5ft) |
| Tube diameter | 520 mm (21inch) |
| Battery capacity | 1 x 40kWh lithium ion (BMW) |
| Payload | 650 kg (1430lb) / 8 persons |
| Engine | 1 x Torqeedo 50kW (80hp) electric outboard engine |
| Air chambers | 5 separate each fitted with overpressure valves |
| Internal length | 4350 mm (14,3ft) |
| Internal width | 1350 mm (4,4ft) |
Check out all the technical specifications – click here
About the Tornado 6m ZERO-E
The 6.0m boat has a very compact and narrow design, with the space on deck limited. So, we had to use a lot of tricks to minimize the space used by the battery and its support parts. We are well satisfied with the result, where the solution is that the battery cover acts as a bench.
The performance of the boat is in many ways very much the same as if it was powered by a 70hp petrol outboard engine. Our aim was to get exactly this — a boat that performs like 'normal' and doesn't feel limited by the propulsion.
A big step towards more sustainable propulsion
Here you can read more about our electric boats and in general the topic sustainability from different people, companies and magazines, who have wrote articles about our Tornado 6m ZERO-E. Check it out – It's exiting reading. Click the buttons below.
Read more about Torqeedo
Barche Magazine's article
Foiling Week's post
SustMeme's article
Baird Maritime's article
Watch the Tornado 6m ZERO-E in action