The Beginning – 1975
Tornado Boats International was started in 1975 in England, and was one of the early pioneers in the development of the RIB (Rigid Inflatable Boat).
The first task was a boat for a marine survey company and the result, a 5.5m boat, was a great success; it was powered by a 50 HP motor (big at the time!) and attracted much interest.
Even though the demand for more Tornados grew, there was at first reluctance to build more.
Fortunately, the passion for design and a love of the sea won through and the decision was made to develop a production boat.
A name was required due to a copy deadline for the first advert but an hour away, the name Tornado came to mind – and the Tornado was born. The rest is history.
The first Tornado Boats
The first Tornado featured the simple logo of a round circle with a 'T' inside (amazingly, some of these boats still exist more than 40 years on!).
Production began slowly with one boat being built every three to four weeks. Manufacturing was done from home with the hulls laminated in the garage, and the tubes assembled on plywood sheets laid across the bed – those were the days.
Slowly, the Tornado's reputation for strength and performance grew and an invitation to trial a boat for the British Navy was received – a trial which The Tornado won.
The result was a production run of over 140 boats and a move to a new factory in Hull!
When Tornado became Danish – 2008
In 2008 Lars Hjorth, the former Danish dealer, took over the company and the head-office were moved to Risskov, Denmark.
Before becoming a Tornado dealer, Lars Hjorth was, and still is, an active member in the Danish Sailing Community.
He has participated in numerous yacht races, and in 2003 he started the Danish Yacht Race Team Sailing4Denmark with Jesper Bank (Olympic Champion in the Men's Soiling Class at the 1992 Summer Olympics in Barcelona and at the 2000 Summer Olympics in Sydney).
Today, Lars is the sole CEO of the company, and his mission, together with a few dedicated employees, is to ensure that the successes of the past are partnered with new innovative ideas for the future.
New Headquarters – 2019
In the summer of 2019, Tornado Boats International moved into brand new headquarters in Lystrup, 5 kilometers north of Aarhus.
The new building is 1400 m2 and has a large space for stock boats, an open office, a conference room, a canteen, a large workshop for fitting of engines, a dedicated workshop area for the dirty work (laminating, gluing, etc.), as well as multiple parking spaces for truck loading, so all in all this is a huge step up for Tornado Boats International.
Environmental Responsibilities
The new headquarters is a big improvement in terms of production capacity, but it is also an upgrade in terms of reducing the environmental impact.
Tornado Boats International work for a sustainable development where environmental considerations are integrated into all business decisions.
Offices and warehouses are now under one roof and geographically located with the aim to minimize travel and logistics for both personnel and goods.
The new building is thus placed only 500 meters from the Djursland highway, minimizing Co2 emission as much as possible.
Proven Quality Production and Customer Satisfaction
When our dealers and customers have been asked what defines and differentiates Tornado Boats International from competitors, they most commonly use words like "Partner," "Loyal," "Reliable," "Respectful," "Strong" and "Proven".
We are proud of these attributes and have been committed to the highest level of customer service and quality since our history started with our founding in 1975.
Finally, Tornado Boats International is proud to say that our customer base keeps growing, all the while most of our old customers keep returning. Thank you for being a part of our history.
This is a reflection of our quality engineering and manufacturing processes combined with our exceptional attention to detail found in everything from our orderly electrical wiring to the strategic placement of drain holes.
We stand behind our work and history, and rest assured that you'll experience many decades of reliable performance and low-cost maintenance with your Tornado RIB! This is a big part of our history.
To be able to offer a full package (incl. fitting of engine) as well as the best customer service possible, Tornado Boats International are dealers of the following brands of marine engines:
Tornado Boats International designs and manufactures boats for customers all over the world, and once you own a Tornado, you've joined a 40+ year legacy of the best in design innovation and build quality.
Here is a small segment of organizations and companies that we have been fortunate to work with over the years: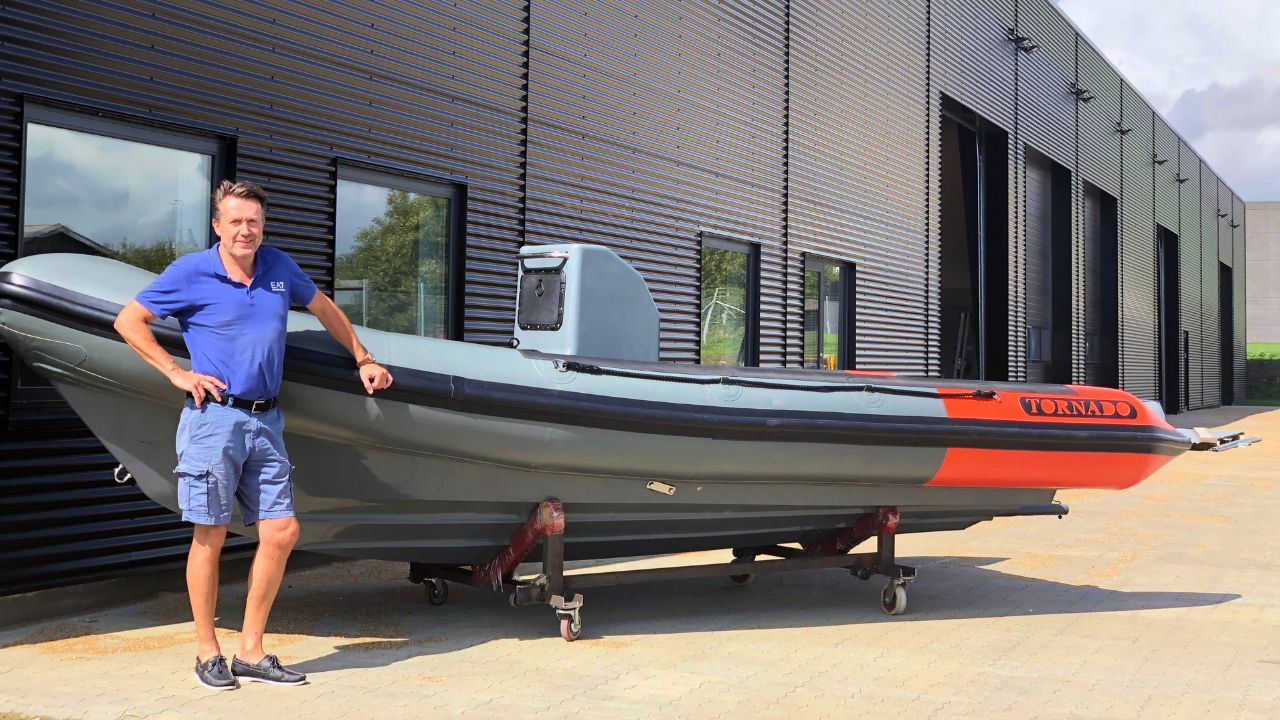 Our Mission
The ocean is the most dangerous workplace on the planet, and operating at sea for long durations of time can be a hazardous and often straining task.
That is why Tornado Boats International always implements the highest levels of quality assurance and safety requirements, when designing and manufacturing a Tornado RIB and our Shock Mitigation Suspension Seats.
We are committed to provide the strongest and safest RIBs and seats for high-performance boats, thus enabling operators and crews to carry out missions in high seas, at high speeds, without injuries, with minimal fatigue and maximum comfort. It has always been the history about us and it will continue to be so.
It is our mission.
Quality Policy
Our goal is to meet and exceed our customers' requirements at each individual order, and our customers should always be able to rely on delivery on time with the highest level of product quality.
This is achieved by continuously developing our boats and accessories through persistent trying and testing.
All employees of Tornado Boats International have a shared responsibility for the quality, both when it comes to products and services.
Environmental Policy
We work for a sustainable development where environmental considerations are integrated into all business decisions, and we are committed to continually improving this work.
Employees of Tornado Boats International shall, as far as possible, choose eco-friendly travel options and shall within procurement also take into account environmental concerns.
Offices, factories and warehouses are geographically located with the aim to minimize travel and logistics for both personnel and goods.
The environmental policy shall be reviewed annually and serve as a beacon for the employees at Tornado Boats International, and they shall be involved and informed about our environmental work at all times.
This information must be open, accessible and communicated directly.
Privacy Policy
We process the information you provide to us or that we collect ourselves or through a third party in accordance with applicable rules.
We process all your information with respect for the confidentiality of the information and for your privacy.
Read our privacy policy here: PRIVACY POLICY for Tornado Boats.
Cookie Policy
Do you want to know what kind of cookies we use on our website?
Find our cookie policy here: COOKIE POLICY for Tornado Boats.