The perfect boats for diving
Life below sea level offers many exciting experiences, which is why we humans like to explore it. A good diving experience requires a good boat, which can take you to the place where you want to dive, and which has room for all your equipment – You get that with a RIB from Tornado Boats.
Our boats are well suited for diving, because we can customize our boats, so they are perfect for diving activities.
For example, we can add bottle racks and a boarding ladder, so that the boat is fitted with the equipment that every diver demands.
That is just the tip of the iceberg. We offer a lot of different stainless steel or aluminum parts.
Should you need anything beyond our standard range then we can also design and build any bespoken stainless or aluminum pieces you may dream of – in polished or powder coated finish and in any color you would like. Almost anything is possible.
Check out all our accessories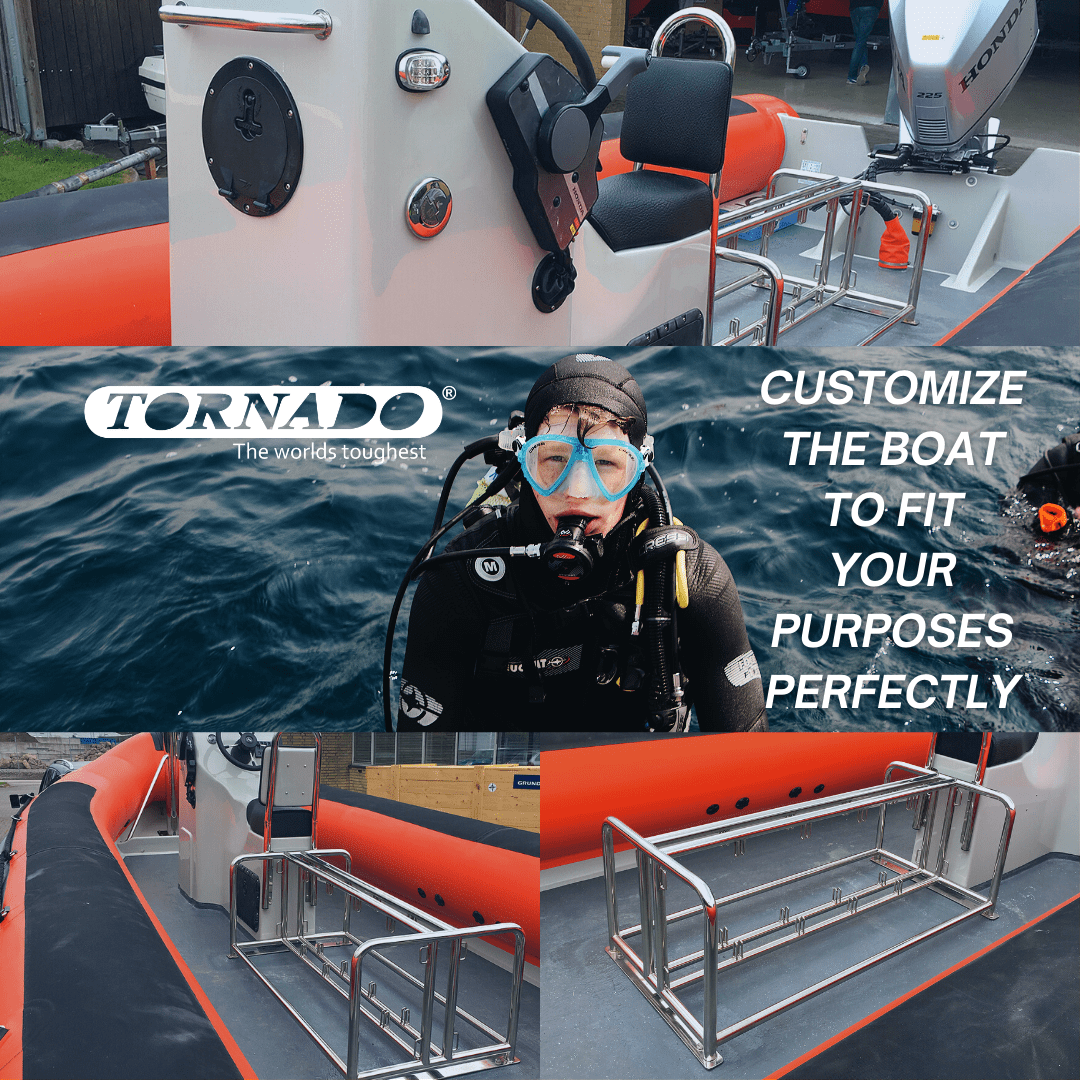 Already know what your boat should look like?
Customize it as you like and request a quote now
Request a quote
Explore our wide range of boats and find the one that suits you perfectly.
As mentioned we can customize each of our RIB models. Most of our boats are perfect for diving activities. Just pick the size and color you want and tell us which equipment you want us to install.
If you have any questions, or if you need suggestions for the design of the boat – Contact us, we are always ready to help you.